Structural Steel Fabrication & 3D Detailing
We quote, we draw, we fabricate and install on time and on budget.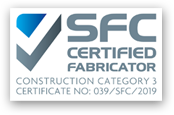 Structural Steel Fabrication & 3D Detailing
Providing Auckland with high-quality structural steelwork for over 30 years.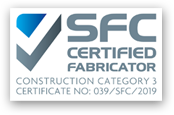 Structural Steel Fabrication & 3D Detailing
Providing Auckland with high-quality structural steelwork for over 30 years.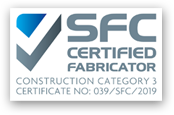 First Time Fit, On Time Delivery
by a certified steel fabricator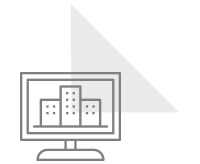 Our latest 3D AutoCAD Advanced Steel project modelling software ensures high-quality detailed plans for your steel construction project.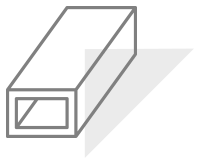 Precision fabrication means all components fit together accurately, without the need for costly on-site adjustments.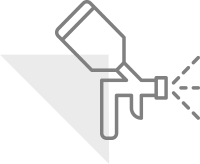 We can recommend and oversee the application of a structural steel corrosion protection system to meet your requirements.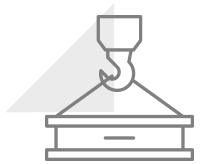 On site Installation
Structural steel components delivered to your site as scheduled for installation that is quick, and safe for all on-site personnel.
Based in West Auckland, Pengelly Engineers Ltd designs, fabricates and installs high-quality structural steel for residential and commercial construction throughout Greater Auckland.
With over 30 years' expertise, and SFC certified to CC3, we have a reputation for precision, accuracy, and on-time delivery.
Metal Fabrication Services
With 30 years' experience & expertise as structural steel fabricators, we provide a full structural steel fabrication service for both commercial construction and residential construction. This includes steel welding and corrosion protection.
The use of 3D steel drawings means the components for your construction will be accurate so that, at the time of building, everything will fit together easily – that saves time and cost, and ensures a quality construction.
We provide a full secondary steel fabrication service. We will design, fabricate and install all types of structural and non-structural steelwork, including architectural work and one-off designs for residential and commercial constructions.
Performance & Reliability
When it comes to the delivery of high-quality structural steel, Pengelly Engineers value performance and reliability. Accurate design is ensured with our 3D Detailing service. Steel can be fabricated in our West Auckland workshop or, for smaller jobs, on-site. We strive for on-time delivery using our own fleet of heavy vehicles. Installation is handled by our fully-trained and safety-conscious installation teams.
Contact us today for a free site-measure and quote.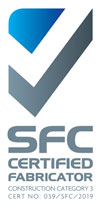 Our Commitment to Quality
At Pengelly Engineers our priorities are safety, quality and precision. To ensure we stay focused on each of these, we have chosen to be Steel Fabricator Certification (SFC) certified.