Why Pengelly?
We deliver steel on time, on budget and it fits first time. That's our pledge. Sounds simple doesn't it…. We make it happen.
How do we do it? We have our Pengelly Process combined with old fashioned hard work driven by our hands-on management team.
We sweat the small stuff…ITS ALL IN THE DETAIL. We get Architects and Engineers drawings and resolve the details. We make the steel, concrete and timber connect so it fits first time using common sense, Engineers knowledge and state of the art software. This takes time and costs money but its why our customers keep coming back to us as the time taken up front saves time later. Check out the Pengelly  process tab for our step by step plan for a successful steel project.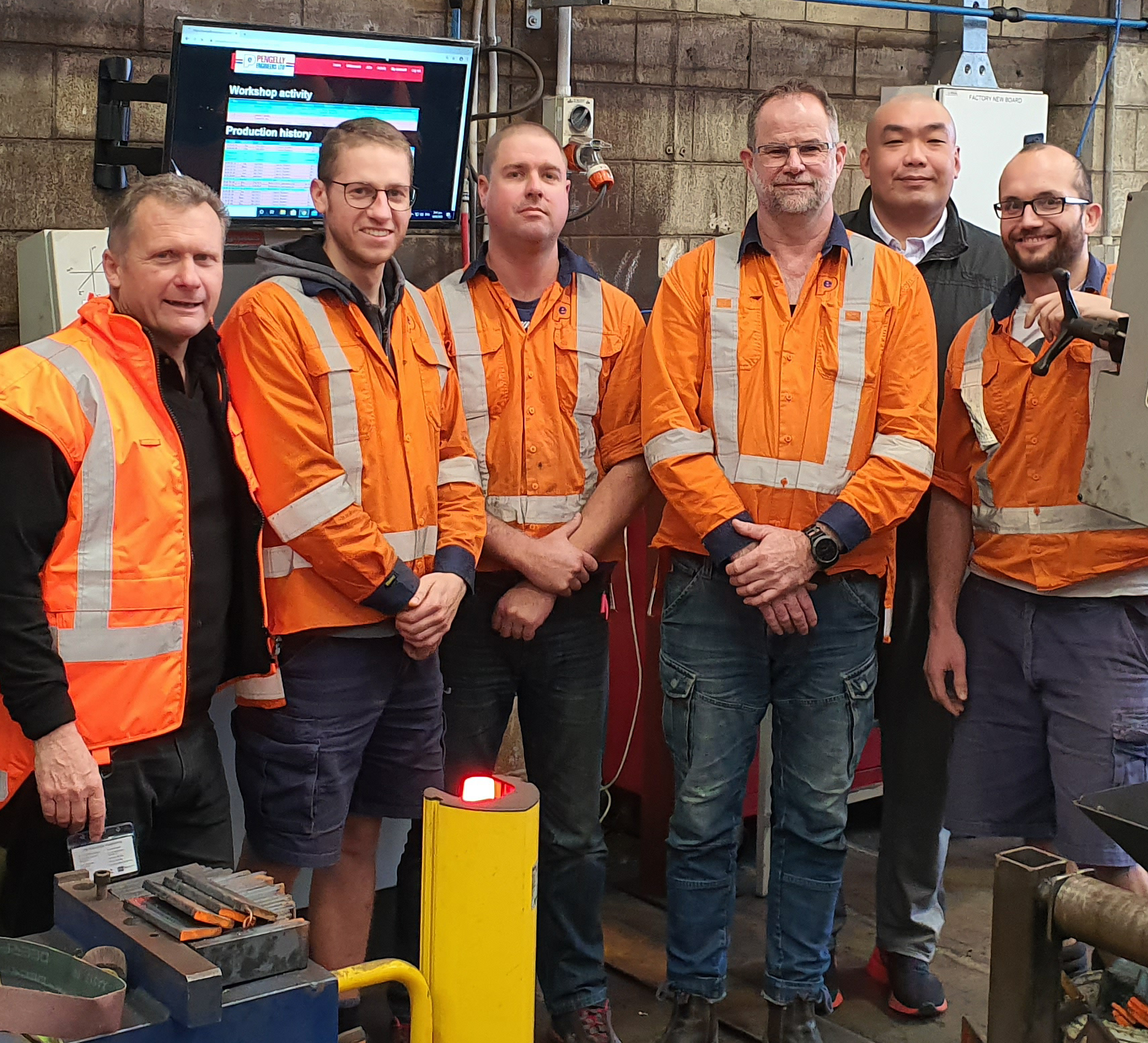 About Pengelly Engineers Ltd
30 years of steel excellence
Pengelly Engineers Ltd is a specialist structural steel engineering company based in West Auckland and servicing most of Greater Auckland with their primary and secondary structural steel needs. As a company we have Steel Fabrication Certification (SFC) – read more about this on our Quality page.
Established as a family business, the company has been owned by Aaron Campbell since 2014. With his team of 25 engineers, Aaron aims to deliver a high-quality and professional service for all engineering and fabricated steel requirements.
30 years of experience in structural steel fabrication has taught us the value of listening to our clients' needs and working to design, manufacture, supply and install structural steel products and components that are second to none in terms of quality and precision.
We work hard to balance production times without compromising the quality of our work. A great team and quality technical equipment means we are able to respond quickly in order to detail, manufacture, deliver and install your structural steel project within your time frame.
Full Structural Steel Engineering Service
We offer a full design, manufacture, supply and installation service using your architect or engineer's plans, or you can send us a sketch of your ideas and we will design your steel project for you. We can manufacture and install 0.5 million a month of steel from our Kelston factory.
Our structural steel fabrication services include:
Primary structural steel fabrication, e.g. steel construction beams for residential and commercial building construction.
Advanced 3D Detailing
Secondary structural steel fabrication, i.e. steel construction componentry etc.
Structural steel welding.
Mobile steel installation.
Corrosion Protection.
Steel and metalwork such as:
Plant and machinery.
Steel stairs and stairways.
Balustrades and handrails.
Steel balconies.
Architectural steel and artistic steel.
Steel gates and fences, including pool fences and gates.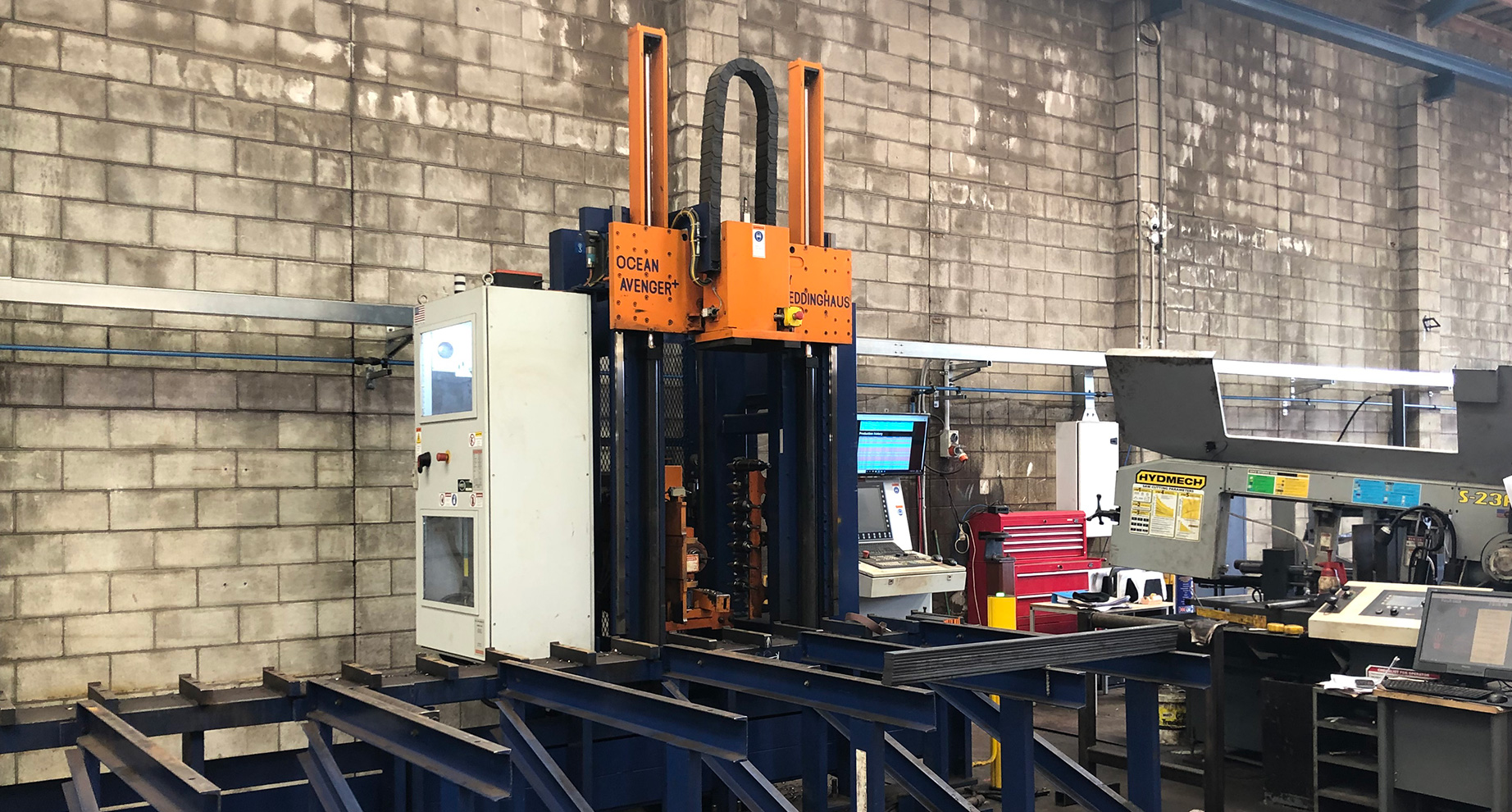 Pengelly have invested in state of the art CNC steel production equipment. The Avenger plus is linked to our RESOLVE 3D detailing software to improve production, quality and speed. See video below on the beam line.
Constant Improvement
For our Clients' Sake
As structural steel fabricators, we work as one team to ensure precision, efficiency, and quality. We aim to be the best structural steel company in NZ.  We have invested half a million dollars in CNC equipment to improve productivity in our factory.
We actively strive towards constant improvement in all we do. This means:
Developing our systems and processes to ensure fast delivery,
A focus on training and personal development to ensure our team is always at the top of their game,
Equipping our West Auckland factory with the best structural steel manufacturing equipment to ensure accurate and high-quality engineering.
Maintaining and monitoring our constant focus on health and safety to ensure the safety of our workers, clients, and associated sub-contractors.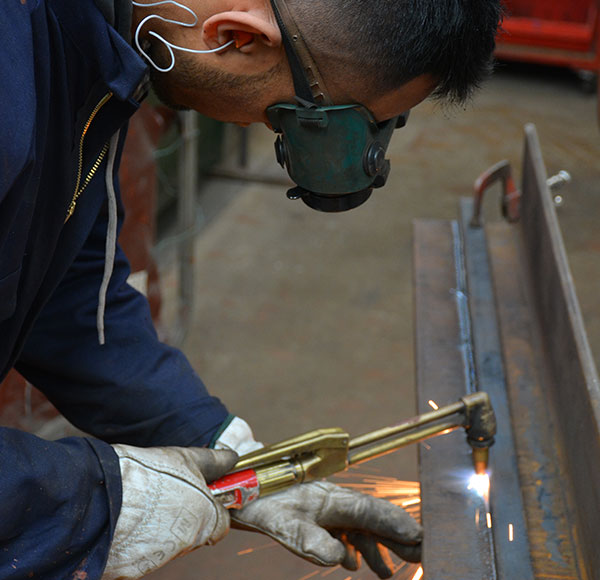 Health and Safety
Site Installation Vehicles and Equipment
Investing in the best equipment and vehicles that are up to the task allows us to respond quickly and complete a project within our clients' time frame.
We own our own Hiab trucks with a reach of 23m plus a fleet of vans and ute's to install your steel on time and  safely. 
Read more about our vehicles and equipment.