Steel Stairs
If you are wanting superior strength stairs that combine functionality with stylish looks, we are the steel staircase fabricators you have been looking for. We specialise in the manufacture, supply and installation of high-quality custom-made steel staircases for residential, commercial and industrial situations, including:
Single stringer stairs.
Double stringer stairs.
Cantilevered stairs.
Spiral staircases.
Exterior galvanised stairs.
Heavy duty stairs for offices or factories.
Fire escape stairs.
Steel balustrades and handrails.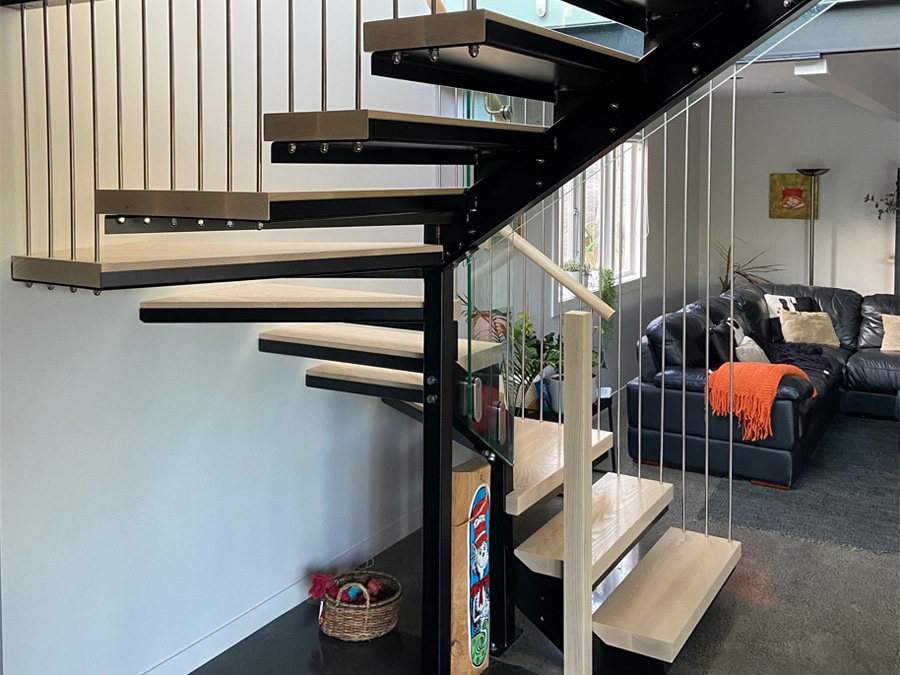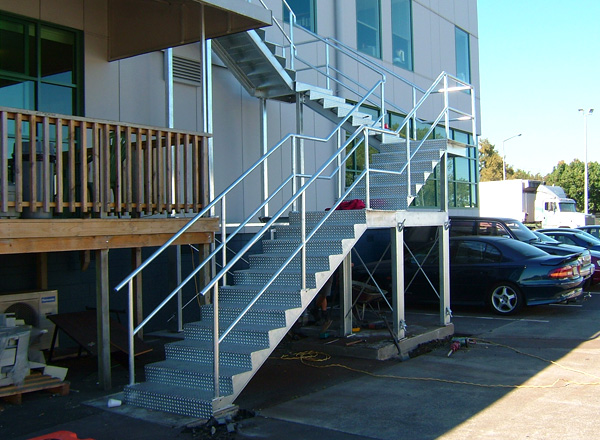 What are the Benefits of a Steel Stairway?
Steel has a number of advantages over other stair materials, including:
Strength and durability.
The opportunity for slim architectural designs to be engineered.
The use of different shapes of steel means we can create a unique staircase design to suit your décor.
The use of hardwearing steel or contemporary timber treads.
Powder coating means your stairway can be created in almost any colour.
At Pengelly Engineers, we design, fabricate and install stairway projects for indoor and outdoor areas using durable materials that will exceed your expectations. Our completed work can be found in schools, businesses, factories, warehouses, and residential homes. Contact us for a free quote.